2022
LICHT AN
Multimediale Performance von und mit Anna Clementi und Michael Vorfeld
13th – 15th May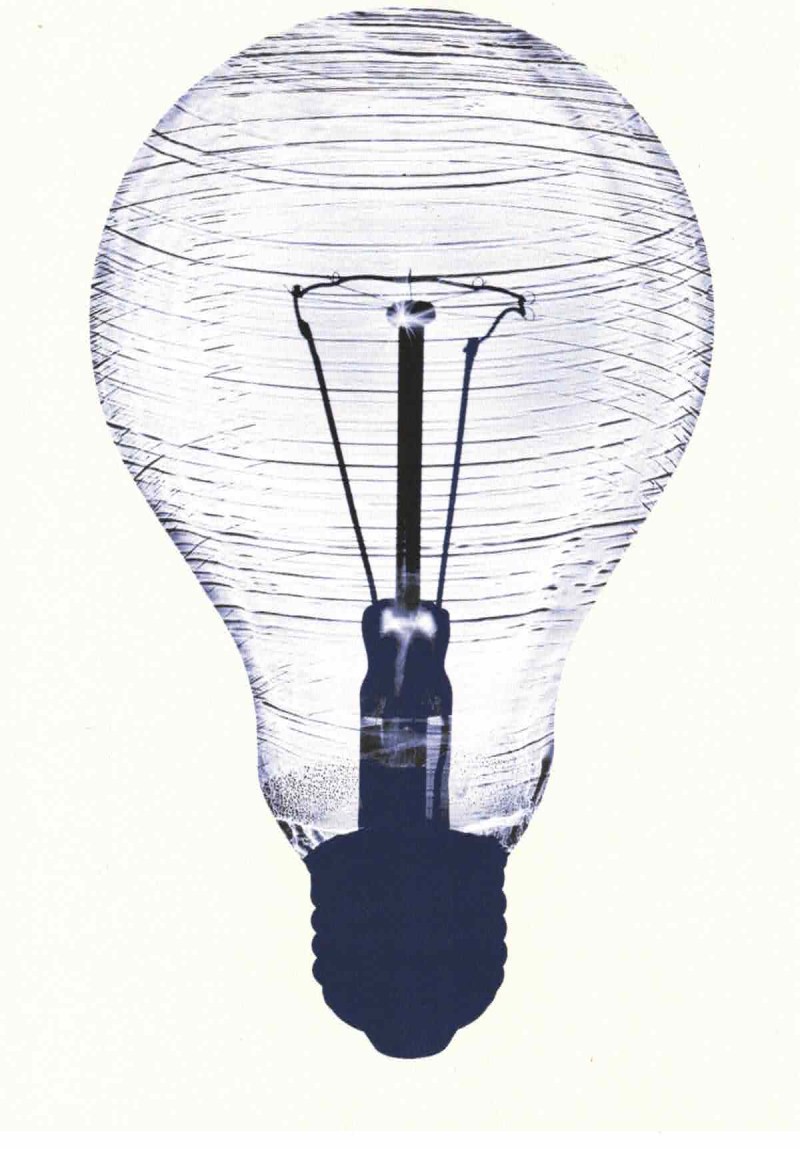 A multimedia performance in which the elements used, such as music, light, text and movement, are focused on the electric light bulb and approach the many levels of appearance and meaning of this light source from different perspectives.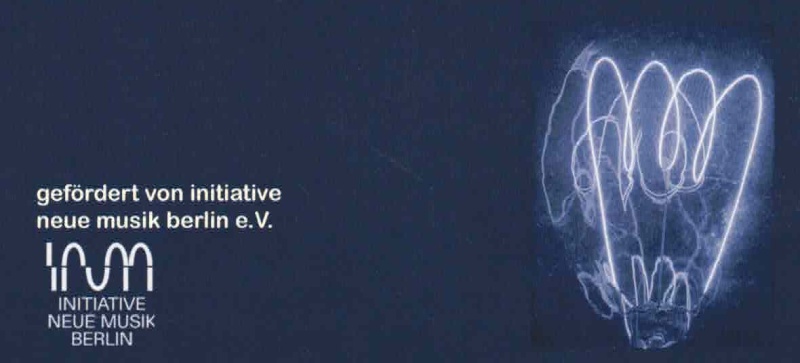 MOUVEMENTS
ROBERT SCHAD & ISABELLE SCHAD (BERLIN)
MAY 14th – 15th | POTSDAMER TANZTAGE 2022 | EXHIBITION / DURATIONAL PERFORMANCE

MOUVEMENTS is an encounter between Robert Schad and Isabelle Schad, their works around and with sculpture and dance, presence and material, as well as the two performers Przemek Kaminski and Nir Vidan. Robert Schad's sculptures meet Isabelle Schad's Double Portrait. They seem to want to lift off the ground despite constructive rigidity in motion, despite physical heaviness. The physical movement of the dancer unfolds in contrast, dissolving the rigidity, reacting to impulses of movement in the sculptures, and passing them on to the space. In Double Portrait, the two dancers become extensions of each other. In changing interdependencies, a common space emerges that unites self and strangeness, intimacy and care, colliding forces and sensuality. Fragments of this work will now resonate with Robert Schad's sculptures for the first time, reshaping them and making them tangible in a durational installation. Robert Schad's sculptures and the dancers are united by the development of their expression through the play of their limbs in space.
HARVEST (3+)
Isabelle Schad & Offensive Dance for a Young Audience
17th -19th May & 1st / 2nd / 4th June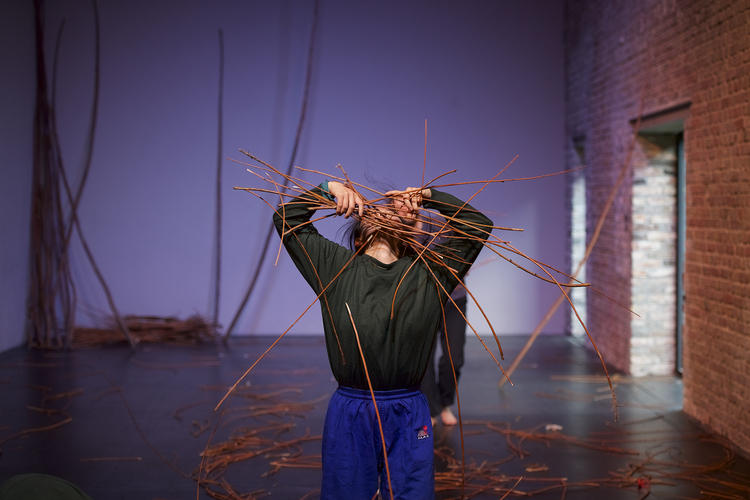 How does a willow stick sound? How does it feel in the hand? What is the difference between the big and the small sticks? Between the brown and green ones? The old and the young ones? And how can they turn into a puppet, a whale's belly or a forest, into a monster or a ship?
Choreographer Isabelle Schad, three dancers and one musician play with the possibilities of willow cuttings, creating surprising, ever-changing landscapes. HARVEST deals with mindfulness, and with the question of how we humans can work with nature, make use of it and approach it with respect in the process. In exploring the material, layering, stacking and bending the switches, twigs and branches, and in listen- ing to the sounds of crackling and snapping in the silence, a fantastical game arises between seemingly weightless magical creatures and other small wonders.
Direction / Choreography / Set: Isabelle Schad
Dance / Co-Choreography: Jan Lorys, Aya Toraiwa, Manuel Lindner
Music / Live Sound: Damir Simunovic
Lighting / Artistic Assistance: Emma Juliard, Arnaud Lesage
Dramaturgical Advice Young Audiences: Dagmar Domrös
Willow Harvesting: Volker Hüdepohl
Organisational Assistance: Heiko Schramm
Photo: Dieter Hartwig
A commission by Theater o.N., produced by the Offensive Tanz für junges Publikum Berlin, supported by TANZPAKT Stadt-Land-Bund and the Senate Department for Culture and Europe Berlin. In cooperation with Wiesen 55 e.V.
(dis)played!
5th June (Tanzhalle) | 6th June (Wolf Kino, Berlin)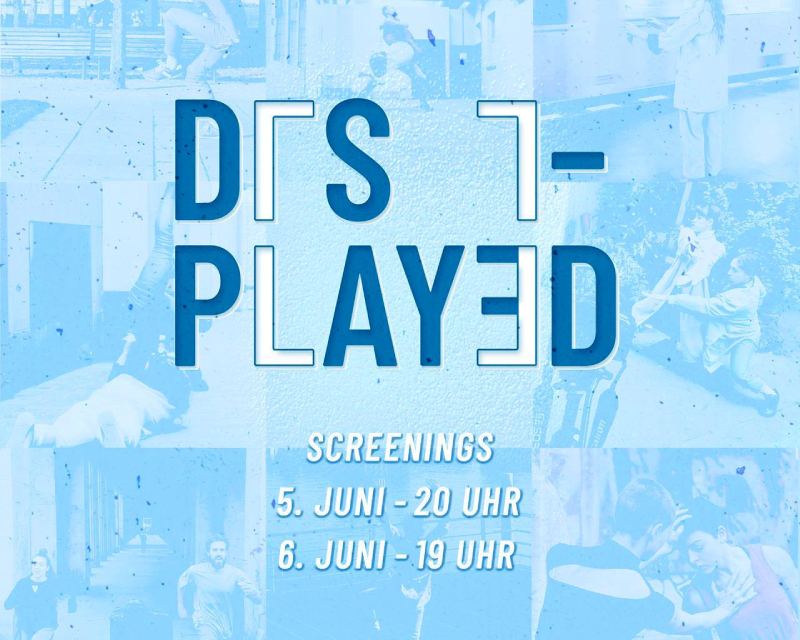 (dis)played! shows the result of the dance experiment (dis)connect! For the first time the participating artists will meet live! They will present their work and answer your questions about the project. 
As part of (dis)connect!, 12 dancers created a digital chain of communication across spatial distance and stylistic differences. Solo dancers or duos created a choreography, which was interpreted by the next dancer or group in the chain, who in turn created a new piece that influenced the next dancer/s work. This resulted in 8 short dance films, performed and filmed in public spaces in and around Berlin and other German cities.The work was open-ended and highly influenced by individual ideas, styles and ways of working.
All participating artists were completely free in their creation process. This way unpredictable developments and new narratives emerged throughout the project. The artists claimed public spaces with their dance.All participating artists were dependent on the work of the previous artist/s, however, they could not communicate with each other during the process. Nevertheless, they dared to engage in this unpredictable and thus risky process. Each new choreography that emerged was highly directional for the entire creative process, and thus lay in the hands and feet and imaginations of the dancers. Experimental, free and processual work are the principles of (dis)connect!
Team: Concept and production: Carla Petzolt, Miriam Taschler, Emma Patrignani | Dance: Cecilia Bartolino, Maarten Krielen & Wibke Storkan, Sofia Seta & Paula Caldirola, Camilla Fiumara, Lotta Sandborgh, Dario Wilmington & Selene Martello, Dmytro Grynov, Miriam Taschler & Carla Petzolt | Film: Nina Cavalcanti | Design and Social Media: Julia Hafner 
Ouroburos
12th – 13th February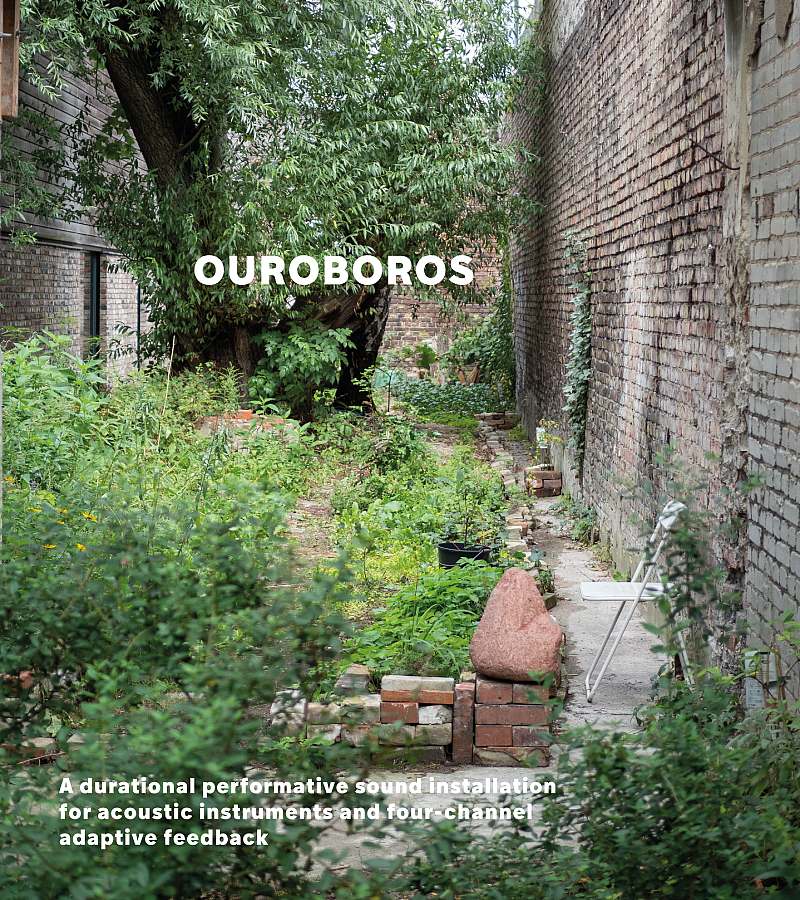 Chris Heenan: Contrabass Clarinet
Michael Vorfeld: Percussion and String Instruments
Adam Pultz Melbye: Feedback and Signal Processing