2nd + 3rd June Borrowed Gesture from INTER_SECTION as part of the Performing Arts Festival Berlin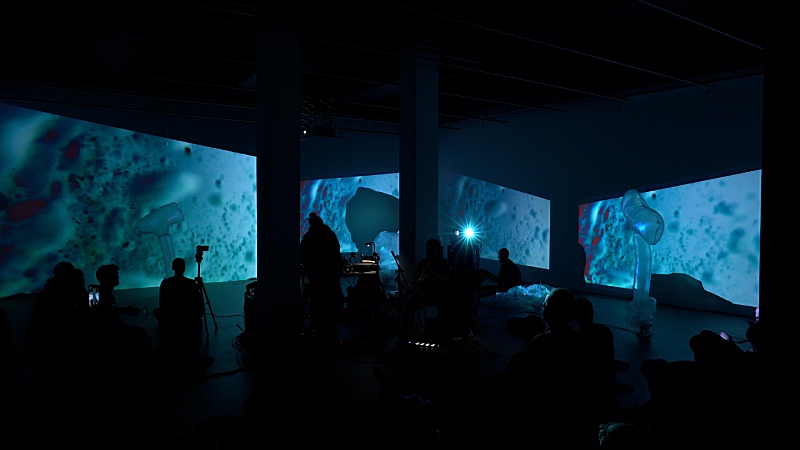 With Borrowed Gesture, the duo INTER_SECTION (Claudia Schmitz & Sabine Ercklentz) translates everyday phenomena of digital networking and dependencies in a tonal performative setting and explores the potentials and obstacles of this constellation over the course of a performance in real time. In doing so, they network digitally with a non-human actor – "the third". An immersive performance of transmedial transmissions is created from the interplay of intentional and random human and non-human actions, one which continuously reformats itself.
Sabine Ercklentz – trumpet, electronics
Claudia Schmitz – live moving image onto scutpure, unfolded screen
The Third – custom-made algorithm
Door opens 19.30
performance starts 20.00
performance ends 20.50
2nd June
Tuning in & follow-up conversation with Vera Shchelkina – Theaterscoutings Berlin
Funded thanks to INM Initiative Neue Musik Berlin e.V.
PAF and Ticketlink | Facebook-intersection| Facebook-PAFBerlin | Instagram-intersection | Instagram-pafberlin | Web | Funding-field notes | Funding-inm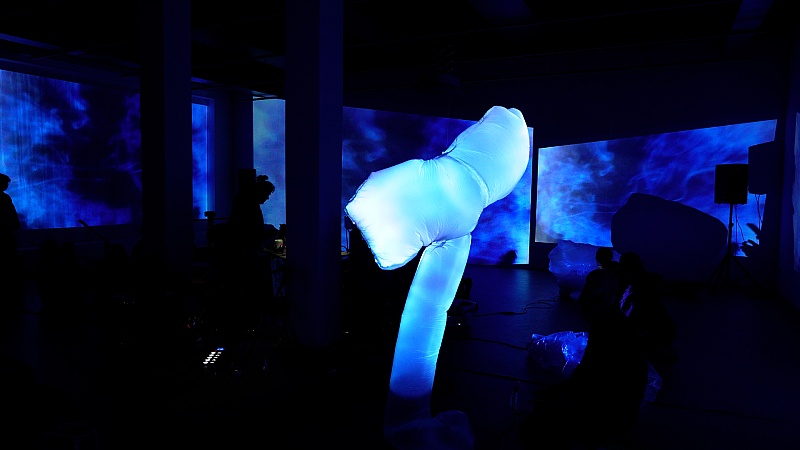 ---
OUT NOW and available for purchase: Isabelle Schad WITH
A freshly printed book, a visually compelling and poetical journey through the last ten years of work by the choreographer Isabelle Schad. A special Christmas present for dance and art lovers.
Get in contact with us to order the book or to purchase a present coupon HERE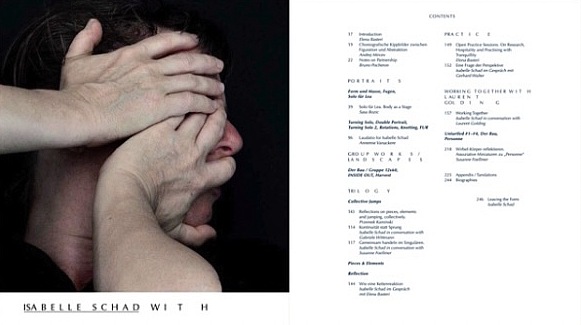 .
Isabelle Schad WITH
Editors: Elena Basteri, Annette Lux, Isabelle Schad with Heiko Schramm
With texts by: Elena Basteri, Saša Božić, Susanne Foellmer, Laurent Goldring, Przemek Kamiński, Andrej Mirčev, Bruno Pocheron, Isabelle Schad, Annemie Vanackere, Gerhard Walter, Gabriele Wittmann
Graphic design: HIT
Year: 2022
Language: English / German
280 pages
Price: 28€